I was actually having a tip-top week. I bought concert tickets for my second-favorite band, Phoenix, caught up with my teacher (whom I should start calling my friend now), had two group dinner with my language friends, worked productively, managed to lessen my social media habits, and had an afternoon with my church community. But life sometimes surprises you with plot twists which leave you wondering, where the hell did that come from? In my case… Saturday night.
I had to gather all my strength to be able to get out of bed since I have to do something exciting at my home church. By God's grace, Sunday turned out well but as I am typing this now, the strange feeling is starting to creep in. Before it gets any worse, let me remind myself of how, in general, tip-top this week was.
Activity of the Week
International Pigging out. I must have tasted over five different cuisines this week: Peruvian, Brazilian, Korean (which is not new), Mediterranean, Japanese (also not new) and Indian. Being surrounded by 'international' friends do have its perks since if it were up to my habits, I'll stick to the usuals.
Highlight # 1
Phoenix Tickets: Check!. It's already set in stone. Now I'm just gonna count the days.
Highlight # 2
The supposed grill turned kitchen cookout.
Someone once told me that when you're in a church community, you'll gain pounds since all we do is eat, eat, eat. I've been to three-four different communities and all I can say is, this is one of the reasons why I run.
Highlight # 3
That one night that changed this week's mood. As disheartening as this may be, it rightfully deserves this spot. I am trying to see the good in every situation and what follows are the results:
Lesson # 1
Embrace the bad sides. I'm painstakingly optimistic and it's gonna take a lot from me to go on a day with black clouds hovering above my head. Life throws curveballs and I have to embrace it— and all the emotions that come with it. It is what makes me human. I allowed myself to feel shame, anger, pity, and disappointment all in one go. BUT..
Lesson # 2
…God's grace is always available. We are not meant to stay and sulk. We have to get up and kick it out. Personally, I run and pick a preaching. The preaching I listened today hit home unintentionally, which I'm 100% sure is God's doing. One should only learn to admit that he can't really do anything better in a dark situation other than to run to God. The problems won't magically disappear yet there is peace in knowing that God is looking after you and His grace is within reach.
Lesson # 3
Set aside your concerns and glorify God. The moment I stepped inside His home, I am no longer present but His spirit. It was definitely a hard work today but the moment I magnified God, everything just seems insignificant.
Rewarding moment of the Week
The posters we've been working hard for a couple of months have been set up! My babies ❤
Best Deal
GOT leak. I'm all for spoilers and actually read the plot leak a couple of weeks back BUT watching the episode still gave me chillzzzzzzzzzzzzzzzzzzzzzzz. Pun included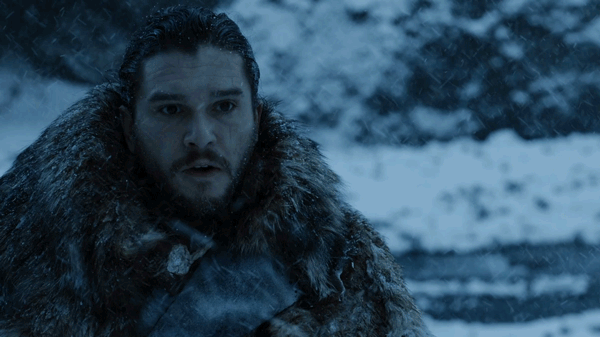 Favorite GOT scene
Tormund and the Hound. I'm gonna be nice and leave it at that. #spoilernospoiler
Song of the Night
Listening to this song while ending this post. See you next week!