I love reflecting on where God has brought me ever since the day I accepted Him in my life. My life with Christ was never what the world wanted for me; it wasn't even what I imagined for myself but just like what this wise man said,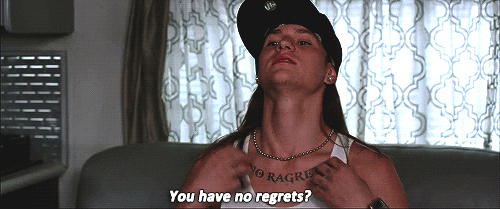 I am in a season right now where God told me to wait and be still. I couldn't even count with my two hands the many times God blessed me with this test of patience. I fondly call it the Patience Meter. Patience Test Level 1-> Level I-lost-count.  Each morning, I wake up with an expectant heart thinking, "This could be the day God will bless me with His promise. Eto na talaga. This is it" — until days, months pass & God still wants me to wait. Of course, I catch myself whining about waiting but God never stops letting His purpose be clear. Like what He did this morning. 
So I said my daily prayers (which honestly consists of requesting God to hear my prayers, hehe ouch), scanned through my social media (bad move, self), told myself that I shouldn't be checking my timeline so went directly to my devotional (which I believe was God telling me that I should put Him first) and read this awesome message.
The prophet Isaiah had an encounter with a perfect God. (Read Isaiah 6:2-5)

For God is without sin—with no record of faults. He has zero flaws. His methods are precise and accurate. It is simply impossible for Him to make a miscalculation.

Where you are in right now is where you are supposed to be. God has you where He wants you. What He's asked you to do and give up is perfect for you. Understand that His ways are always right.

What He promised you, He will do. Take note that because He is perfect, it is impossible for Him to lie. So if He says wait, it means that the right time has not come..yet. 

Cling on to the truth that God is a perfect God—no mistakes, no lies, no miscalculations, no wrong directions. 
This is another one of those reminders from my Heavenly Father. Again looking back, God has already brought me to places. It is really unbelievable to be where I am right now because of where I was before. God took me from point zero to here.  And again, this is never what the world and I want for myself. But if God says that this is what He wants for me, then this is where I should be. Since God incessantly tells me to wait, then I should—not because I have no more options but out of obedience. 
Tomorrow may be different. Maybe my prayers will be answered or not. Tomorrow may bring a new lesson. But one thing is for certain, God is still God.